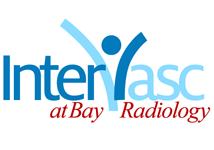 Due to damage from Hurricane Michael,
InterVasc is currently closed.
Angioplasty
Angioplasty is a medical procedure that opens up blocked or narrowed blood vessels without surgery.
The most common reason for angioplasty is to relieve a blockage of an artery caused by artherosclerosis (hardening of the arteries). Artherosclerosis is a gradual process in which cholesterol and scar tissue build up inside the artery, forming a substance called "plaque" that clogs the artery.