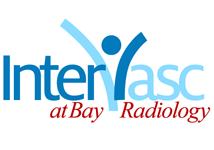 Due to damage from Hurricane Michael,
InterVasc is currently closed.
InterVasc, Vascular Center
Our vascular center, InterVasc, is a practice made up of specially trained interventional radiologist that provides the latest alternatives to open surgery. Our interventional radiologists are board-certified through the American Board of Radiology in both Vascular and Interventional Radiology and Diagnostic Radiology. They specialize in minimally invasive, targeted treatments performed using imaging for guidance. Interventional Radiologist use their expertise in reading X-rays and using ultrasound magnetic resonance imaging (MRI), and other diagnostic imaging equipment to guide tiny instruments, such as catheters, through blood vessels or through the skin to treat diseases without surgery.
Your interventional radiologist works closely with your primary care or other physician to be sure you receive the best possible care. We provide consultation services and perform procedures on an outpatient basis at our private office, InterVasc.
What is Interventional Radiology?
Interventional radiology is the medical specialty devoted to advancing patient care through the innovative integration of clinical and imaging-based diagnosis and minimally invasive therapy.