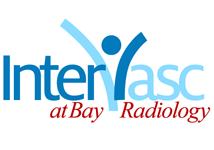 Due to damage from Hurricane Michael,
InterVasc is currently closed.
Stent Placement
A stent—sometimes called an endoprosthesis—is a small, flexible tube made of medical grade plastic or wire mesh. It is implanted in the body to treat a variety of medical conditions.
Stents are most commonly used to hold clogged blood vessels open after angioplasty, a procedure in which a balloon on the end of a catheter is moved through the body to the site where the blood vessel is blocked.
It is not known for certain why PVD occurs. Factors that contribute to the disease include smoking, high blood pressure, diabetes, high cholesterol, a family history of heart or vascular disease, or being overweight.