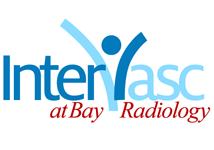 Due to damage from Hurricane Michael,
InterVasc is currently closed.
Varicose Veins (Endovenous Laser Therapy)
Varicose veins are large, "rope-like" veins which are often one-quarter inch or larger in diameter.
Varicose veins occur when veins are not properly returning blood from the lower leg to the heart. All veins have valves that open to allow the flow of blood to the heart and close to prevent backflow (otherwise known as "reflux") of blood to the foot. When valves fail to function properly, blood leaks through and flows down the leg in the wrong direction. The blood overfills and distends the superficial veins under the skin, resulting in the bulging seen in varicose veins.
Approximately half of the population has some form of venous disease, and varicose veins affect about one out of two people age 50 and older, and 15-25% of all adults.
With endovenous laser therapy, no surgery is required, and the entire procedure can be performed in less than one hour in our office. During the procedure, you are awake and your leg is anesthetized. A thin laser fiber is inserted into the great saphenous vein in your thigh. The interventional radiologsit then will deliver laser energy through the fiber and into the vein, causing the vein to close.